Honoring Our Heroes
Price: $45 - $100
Date: Mon, Nov 11, 2013
Time: 7:00 pm - 10:00 pm
Venue: 945 Magazine Street
Location: The National WWII Museum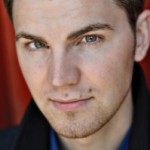 The Symphony Chorus of New Orleans joins The Louisiana Philharmonic Orchestra in the world premiere of Jake Runestad's Dreams of the Fallen.
This moving piece tells the true story of the poet, Brian Turner, an infantry team leader in Iraq, who shares the true, complex feelings of dread and sorrow while in active combat.
About the WWII Museum
Designated by Congress in 2003 as the America's National WWII Museum, the campus includes the Louisiana Memorial Pavilion, showcasing the large artifacts of the war and exhibits on D-Day at Normandy, the Home Front and the Pacific; the Solomon Victory Theater, a 4-D theater showing the exclusive Tom Hanks production, Beyond All Boundaries; the Stage Door Canteen, where the music and entertainment of the "Greatest Generation" comes to life; the John E. Kushner Restoration Pavilion where staff and volunteers restore artifacts in public view; and the American Sector restaurant and Soda Shop — delicious onsite dining options by Chef John Besh.