Saenger Theatre Opening Gala Concert
Price: $50 - $95
Date: Sat, Oct 05, 2013
Time: 8:00 pm - 10:30 pm
Venue: The Saenger Theatre
Location: 1111 Canal Street, New Orleans, LA 70112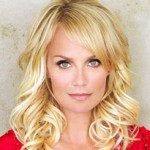 Kristen Chenoweth and the Louisiana Philharmonic Orchestra join the Symphony Chorus of New Orleans in a gala concert opening the newly renovated Saenger Theatre.
More About The Saenger Theatre
The Saenger Theatre is New Orleans's premier performing arts facility featuring Broadway shows, concerts, comedians, and events. The $52 million reconstruction project, finished late in 2013, features an authentic restoration of the original 1927 design, including restorations and recreations of the original finishes and color schemes. New, state of the art building and technical systems including an expanded theatre stage house ensure that the Saenger hosts the very finest performing arts attractions. New theatre seating, increased concessions and restroom facilities along with new lounge areas complete the scope of this truly remarkable effort!