May Fun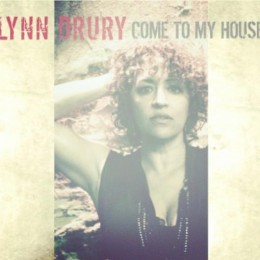 Festival ends and "summer" starts with a bang!
Subscribe to my newsletter to get up-to-date news. You can also follow me on Facebook.
This week:
Wednesday, May 14th (7-10pm)

Come hear my trio in this rare downtown performance. I'll sing while you sup at The Three Muses, on the best food on Frenchmen Street. Mmmmm…tapas.
Friday, May 16th (8-10pm)

My trio is here pretty much every Friday (except the 23rd, when the amazing Cindy Scott will be subbing for me), trying out new sounds and enjoying great wine!
Saturday, M
ay 17th (9pm)
I am so excited to be backing up Lynn Drury at the release concert of her latest album "Come to My House," at Chickie Wah Wah on Saturday, May 17 at 9pm. I'll be singing backup with some musical phenomena.
If you can't make it to the show, you can buy the amazing CD, produced by the Grammy winning producer, John Porter (The Smiths, B.B. King, Taj Mahal, Ozzy Osbourne, Elvis Costello, Santana) today.
Louisiana Philharmonic Season Finale

The Louisiana Philharmonic Orchestra is ending their season with the most ambitious vocal program of which I have ever been a part. The Symphony Chorus of New Orleans will be joining for the entire program:
Bruckner's Psalm 150
Brahms's Alto Rhapsody
and
Beethoven's Symphony No. 9
Saturday, May 23 (7:30pm) First Baptist Church, Covington

Saturday, May 24 (7:30pm) Mahalia Jackson Theater