New Album, Video Series, and Then Some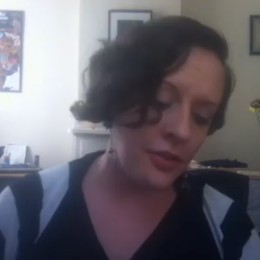 Finally a New Album?
I bit the bullet and started an IndieGogo Campaign with lots of stuff to buy to fund a new album (including presales of the actual album).
I will finally record this long-awaited sequel only if this campaign reaches its goal in the next 2 months. So check it out, and tell your generous friends ASAP!
Fridays at Pearl Wine Co.
Thanks to the generosity of the owner, in addition to my regular Friday-night residency at Pearl Wine Co. (8:30-10:30pm), first Fridays of the month now feature my Rhythmic Tricks.
We'll still do my originals and arrangements every week, but the first Fridays bring a heavier version. Up-and-comer Brad Webb is the steady rock on drums, while we experiment with new sounds for the layers above him.
The 2nd week of Jazz Fest, Jason Isaac will be coming in from New York to sub for him while his old pal from Afroskull, Bill Richards, holds it down on bass.
Video Series on Facebook
Some of you are familiar with my aversion to cameras. To conquer my fear, I have launched a video series on Facebook. Once a month I put up a home video of me performing.
To witness this year-long transformation from 'fraidy cat to maybe just cat, like my Facebook page.
(Shout out to my piano teacher, Meghan Swartz!)